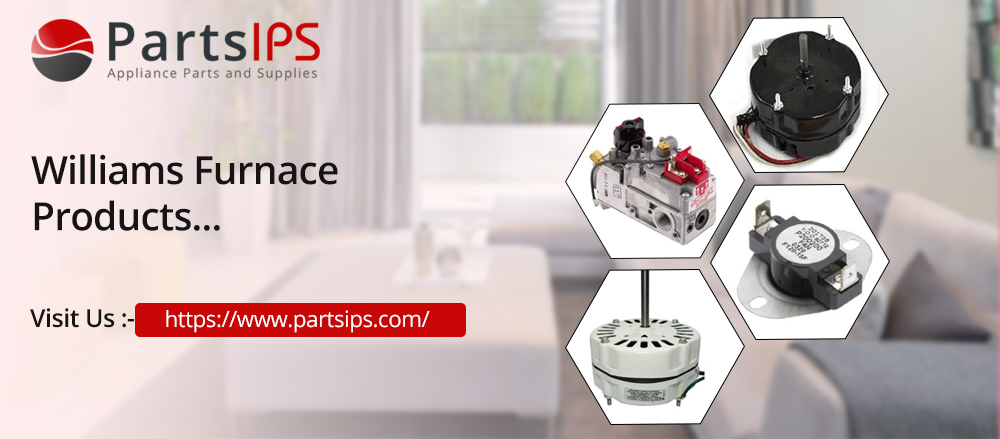 Description-
Williams is one of the leading manufacturers in the United States which was founded by Jesse. It produces and delivers gas-fired wall furnaces, blower motors, fan switches, sensors, and related comfort products. Williams has manufactured gas stream radiators under the name of Williams Radiator Co. Now, it has familiar with a multibranch product line of gas & electric wall furnaces, dehumidifiers, space heating, hydronic fan coil as well as air handlers.
Over the most recent 10 years, there has been a move to the heating area or cooling area - space comfort. The fact that you have the small scale parts, for which deals have experienced the rooftop and that is driven by the economy. For any commercial or residential need, you can get it from the Williams Furnace products. Over the years, it manufactures a wide range of cooling and heating to expand its business lines. Williams produces exact standards of quality and precision although they use numerically as well as advanced machinery.
Looking for Williams Furnace Products? PartsIPS is the right platform for you. Here, you can purchase high-quality Williams Furnace Parts at affordable prices. We are providing the services includes Williams furnace gas valve, Williams furnace blower motor, Williams furnace fan motor, Williams furnace fan switch and many more.
This Williams Blower Motor advances expanded warm airflow and limited temperature contrasts in the space for improved comfort. These motors are designed to fit Williams Direct-Vent Furnaces. The blower accessory includes a completely programmed fan switch. Promote the warmth in your room with this high-limit blower that is effectively added to within the heater packaging. It comes with a completely programmed Williams Furnace fan switch and a power rope.
You don't need to get worried about these furnace parts because it having a sealed combustion chamber and pilot igniters for excluding inside air. Instead of using indoor air to fuel combustion, better to use the Williams direct vent which pulls the intake air from outdoors directly. That means the heat generated by the furnace is not fed back into the system and maximizes efficiency.
Williams Furnace GAS VALVE - Part# P323011:
Product Details:
At PartsIPS, you can buy Williams P323011 Furnace Gas Valve at reasonable prices. A high-quality product will be delivered. So, grab the product before the stock expired.
Product Specifications:
Part Number: P323011
Name of the Product: Williams Furnace Gas Valve
Manufacturer Name: Williams Furnace Products
Item Type: Furnace Gas Valve
Williams Furnace BLOWER MOTOR - Part# P501779:
Product Details:
Williams Blower promotes minimized temperature differences in the room for enhanced comfort and increased warm air circulation. PartsIPS is the best online store to purchase Williams Furnace P501779 Blower Motor.
Product Specifications:
Part Number: P501779
Name of the Product: Williams Furnace Blower Motor
Manufacturer Name: Williams Furnace Products
Item Type: Furnace Blower Motor
Williams Furnace FAN SWITCH - Part# P200200:
Product Details:
Find great deals for Williams Furnace Fan Switch P200200. Shop Williams Furnace Products at PartsIPS with confidence. Our reliable products will work efficiently.
Product Specifications:
Part Number: P200200
Manufacturer Name: Williams Furnace Products
Name of the Product: Williams Furnace Fan Switch
Item Type: Furnace Fan Switch