A Gasket is a mechanical seal which fills the space between two surfaces. It prevents the leakage into or from the connected objects while under compression. Gaskets are manufactured from a variety of materials like rubber, cork, paper, metal, copper or foam. We know that these Gaskets are used in all industries including food processing, pharmaceutical, petrochemical, gas and water. Generally, these are produced in the form of ring or sheet form.
Most of the manufacturing companies employ gaskets in their production methods. They will create a tight seam between multiple components and prevents unwanted liquid and gas emissions. Gaskets have the compression nature. Because of it's compression, it is more malleable than objectives it joins and able to make a shape of the harder between which it is immersed.
Gaskets are available in numerous specifications. So, you should make the proper selection in many manufacturing processes. These are made up in a wide variety of designs such as spiral wound, jacketed, double-jacketed, kammprofile, etc. One has to find the right combination of gasket design as well as material depends on it's specifications and the cost parameters of the equipment.
Gasket is necessary in every equipment whatever it may be any type of appliance while serve an important function as sealing joints. An application needs a seal that forms a barrier between internal and external elements like preventing the leakage. However, to fill small gaps between two matted surfaces, manufacturers producing these gaskets. If you want to know about types of Gaskets, you can look at this below content. Here, we have updated some information on different types of gaskets.
Different Types of Gaskets:
Gaskets can be classified in different ways such as by material, by application or by function. Each of which has specific purpose and handling related tasks. Some of the most common varieties of gasket include jacketed Gaskets, solid gaskets, spiral wound gaskets, kammprofile gaskets, metal gaskets, rubber gaskets, plastic gaskets and many more.
Jacketed Gaskets: This shape merges the flexibility and efficiency of gaskets with their durability and resistance of external metal coating. This is made of plastic and rubber. A double-jacketed type has a fully coated metal facing and help to provide improved pressure, temperature & corrosion resistance. A single-jacketed version is soft filler with coverage along one face of the gasket. Other jacketed gaskets provide metal coating on either inside or outside the gasket.
Solid Gaskets: These types of gaskets are typically formed with metal and are inexpensive alternative to jacketed gaskets. They have high pressure as well as thermal resistance.
Spiral Wound Gaskets: Spiral Wound Gaskets are formed by combining metal with synthetic rubber or softer plastics in winding shape. These are often used in pumping, piping and heat exchange systems.
Metal Gaskets: Many types of gaskets are manufactured from metal or addition of metal and non-metal materials. Metal gaskets ate formed with copper, aluminium, nickel, stainless steel or brass. All these materials produce a high level of pressure resistance, thermal and corrosive in addition of tensile strength and excellent durability. Meanwhile, metals need compressive force to form a seal. For these reasons, metals are often used in combination with plastic or rubber components.
Plastic and Rubber Plastics: Rubber has elastomeric property. Due to this property, rubber is a popular material for producing gasket. These gaskets can undergo with a high degree of deformation without the loss of attributes or permanent damage, Some of the types of polymers like thermoplastic rubber, thermoplastic elastomer and polyvinyl chloride are commonly used for gasket production. Moreover, few types of rubber such as nitril, neoprene and viton are rare in gasket production.
It is very important thing to choose high quality gaskets for maximum longevity and protection. Because, when a gasket fails, it may cause serious problems to surfaces which it is placed.
If you are in the search of Gaskets for your equipment, visit our PartsIPS website. We are one of the suppliers of Gaskets. PartsIPS sell Gaskets from top manufacturers like GE, LG Electronics, Frigidaire, etc. We offer reliable products. So, no need to waste your valuable time. Open our partsips.com website and order your required gaskets. Here, we mentioned some basic gasket types which are available at our warehouse.
1) GASKET FRENCH WITH FLAP - Part# WR14X10305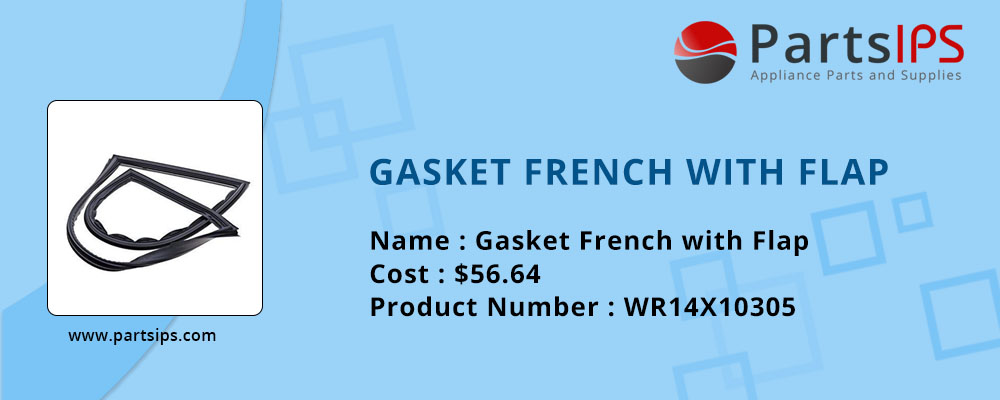 Product Name: Gasket French With Flap WR14X10305
Model Number: WR14X10305
Manufacturer Name: GE
Item Type: Gasket
2) GASKET-REFR DOOR - Part# 241778307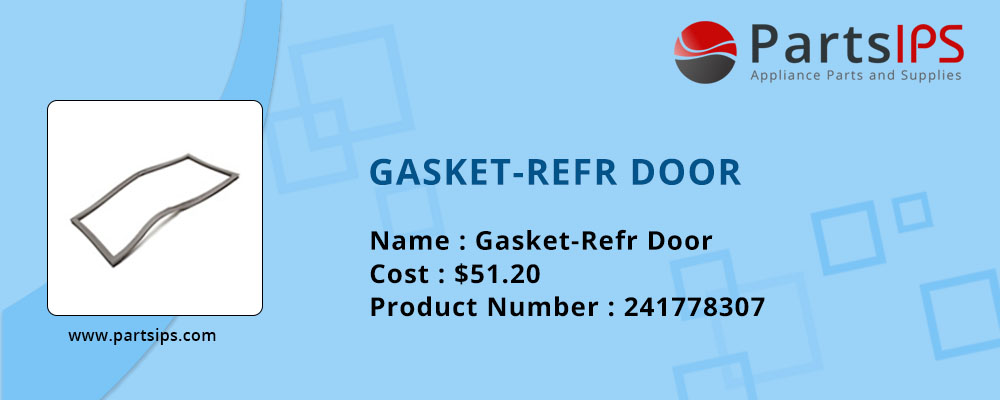 Product Name: Gasket 241778307 Refrigerator Door
Model Number: 241778307
Manufacturer Name: Frigidaire
Item Type: Gasket
3) GASKET DOOR - Part# WH08X10043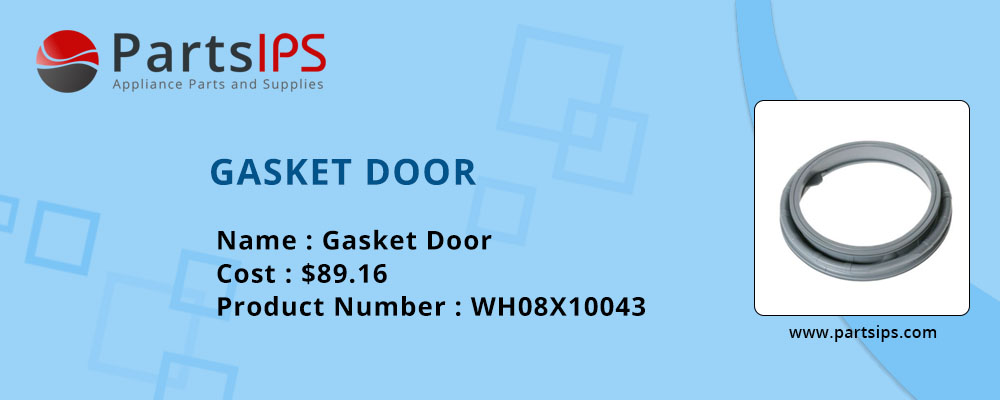 Product Name: Gasket WH08X10043 Door
Model Number: WH08X10043
Manufacturer Name: GE
Item Type: Gasket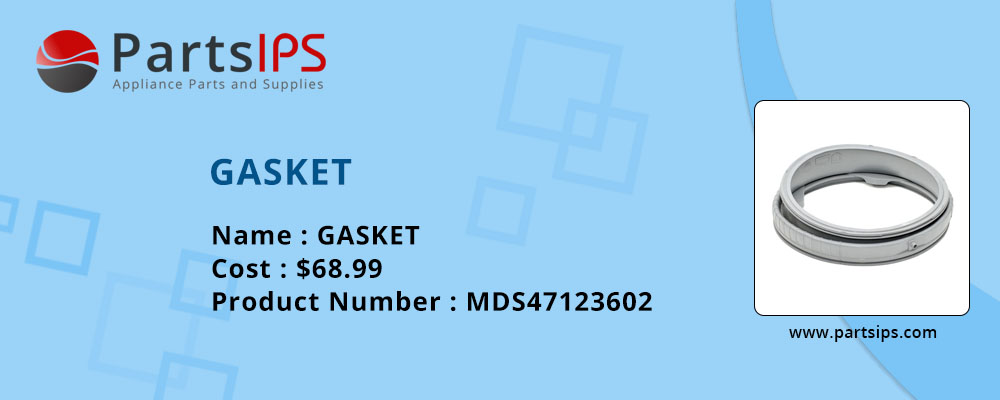 Product Name: Gasket MDS47123602
Model Number: MDS47123602
Manufacturer Name: LG Electronics
Item Type: Gasket